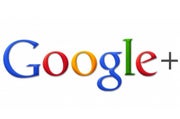 Google+
has suffered a setback after a month of meteoric growth. Traffic to Google+ declined last week, as did the amount of time people spent on the site, according to Experian Hitwise.
Hitwise says traffic to the Google+ website fell by 3 percent to 1.79 million US users during the week ending July 23, following a 283 percent rise the week prior. Average time spent on Google+ fell 10 percent to 5 minutes and 15 seconds,
Bloomberg reports
.
The estimates from Hitwise require one big asterisk: Hitwise doesn't measure visits through mobile apps or APIs, so any use of the Google+ app for iPhone or Android isn't being counted. Given that the
Google+ iPhone
app launched last week and quickly rose to the top of the App Store rankings, there's a good chance that mobile users displaced the losses that Hitwise is reporting. Google has also been
purging business accounts
and fake names, which could contribute to the losses.